The Charging Station - Issue 21
Keeping it brief: 2 min. 37 seconds; 657 words
Hi Friends,
I hope everyone has had a terrific start to their weekend.
One quick housekeeping item, I'm testing a new section at the bottom of the newsletter that highlights what I'm thinking about currently.
These items are derived from the conversations I'm having across our portfolio, on Twitter, and in the climate community. Let me know what you think!
Now to the stories we found interesting this week.
---
📊 Data-Driven
25% - The coronavirus outbreak has led to China's carbon dioxide emissions dropping 25 percent during the same period last year over the last three weeks. (NYT)
1% - How bad is it in the oil and gas sector right now? Its weighting in the S&P 500 is on the verge of falling below the utilities sector for the first time ever. As of Tuesday, oil and gas only needed to fall 1% to make this a reality. (Bloomberg)
---
🖋 Our Latest Posts
Lessons from ISO-NE's Energy Transition Report - The explosion of distributed resources, renewable energy, and the electrification of everything are positive steps in our fight to curb carbon emissions. These new technologies present unique challenges to our grid and the regulatory structures surrounding it.
This week, ISO-NE published a presentation on how they are thinking about potential pathways for the grid moving forward. In case you aren't interested in reading through the report in its entirety, I've highlighted a few of the key takeaways I'm thinking about.
‍
Past Posts: The Energy Transition in 3 Acts, How We Define 'Climatetech'
📡 If you enjoy reading our newsletter highlighting the people, organizations, and trends shaping the edges of our industries, tweet to tell others about it:
---
🔦 Deep Dives
👉 This article serves as a gentle reminder that the rules of building great companies apply in climate too. To reach scale, your product will need to appeal to more than early adopters and speak to those who aren't yet as passionate about sustainability and energy.

Want people to care about climate change? Skip the jargon. - There's a big mismatch between what scientists, journalists, and activists are saying and what the public understands. This is hardly a new problem, but it's yet another obstacle to getting people to care about climate change: Obscure words in articles about rising sea levels and supercharged weather could discourage people from wanting to learn more about a planetary crisis.
"If you limit your work to the people who really work hard to read it, you're probably missing out on the audience you actually need to be reading the work," Shulman said. "You don't need the people who are already bought in." (Grist.org)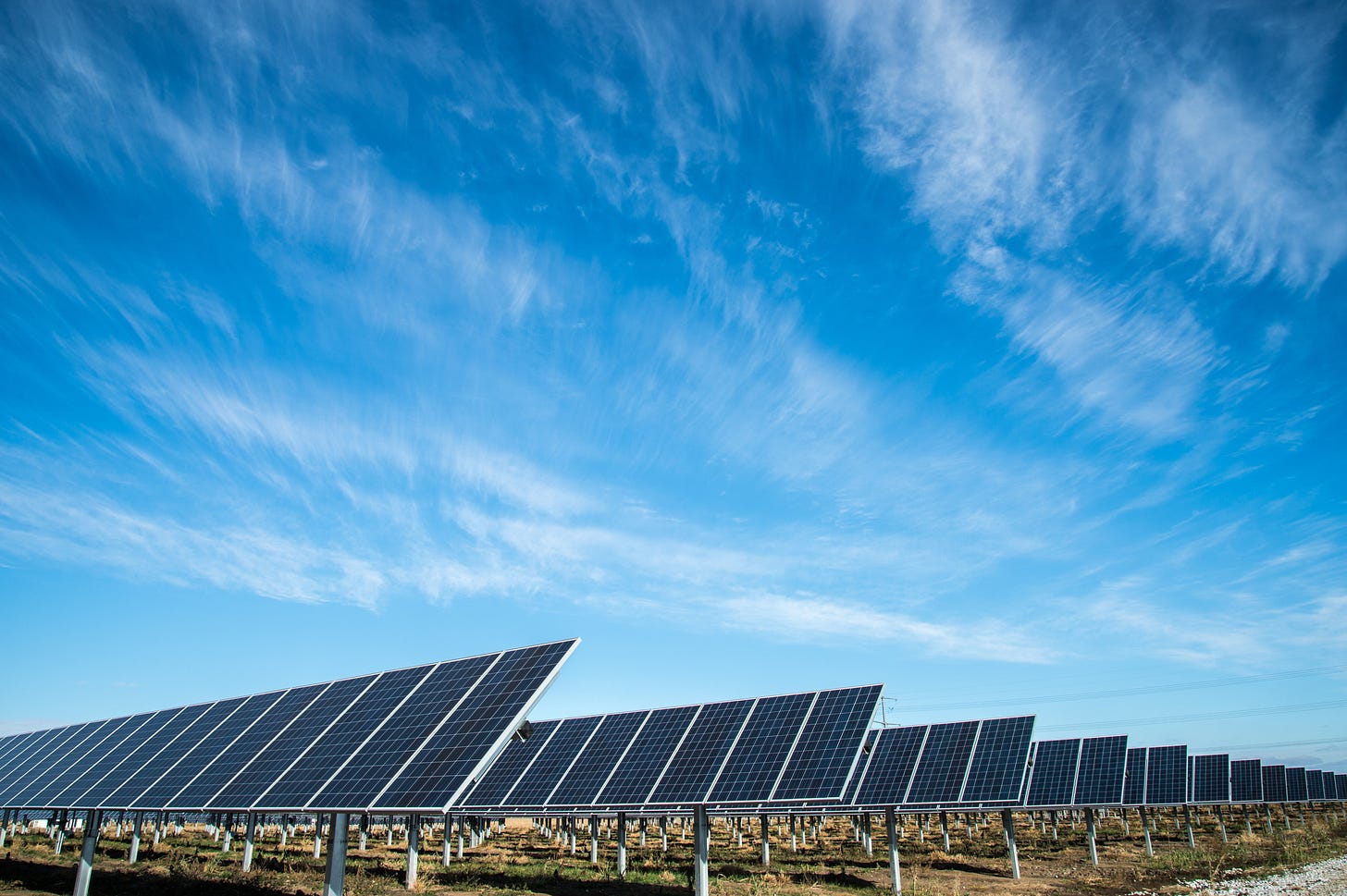 👉 Australia is one of the regions we keep a close eye on for grid innovation. The rapid growth of variable renewable energy there poses challenges for grid design, given that services such as frequency, voltage control, and inertia are typically provided by baseload coal power stations.
Energy security 'critical' as renewables surge - The rapid influx of wind and solar power needed to reduce Australia's carbon emissions now poses a "critical" risk to the stability of the power grid and requires rising intervention to keep the lights on, the federal government's top energy policy adviser warns.
"Reliability has improved since last year but supply is still very tight during summer peak demand in Victoria, NSW, and SA. The increased severity of weather events, especially over summer, coincides with an ageing, and hence less dependable, coal generator fleet."
---
🤔 What We're Thinking About
1️⃣ How can Intelis Capital help new talent find opportunities in climate and energy tech? (h/t Ann Bordetsky)
2️⃣ What do the private oil and gas markets actually look like? Where does that capital go once LP's have more urgent liquidity needs?
3️⃣ Coronavirus - Is it a black swan for remote work and business travel? Will it impact elections? Will it tip the economy into correction territory for an extended period?

Enjoy the rest of your weekend!
The Charging Station
Was this newsletter forwarded to you?